Outdoor Adventures and Related Activities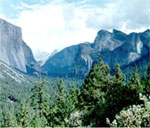 Yosemite, Kings Canyon and Sequoia National Parks offer outdoor adventures through all four seasons for all levels of activity. From easy self-tour bike rides to strenuous multi-day guided backpacking trips, from Yosemite's El Capitan and Halfdome to Sequoia's Big Trees in the Giant Forest, from a child's first ski lesson to a rock climber's ultimate challenge, Fresno's three National Parks have it all! www.yosemitepark.comwww.sequoia.national-park.com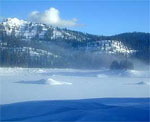 At Bass Lake, Shaver Lake, or Huntington Lake you can rent a cozy rustic cabin under the pines or a luxurious condo on the hill, or gather around a camp fire under the tall trees. Visit local landmarks, enjoy winter activities like skiing, snow-mobiling or snowboarding, or summertime activities such as boating, fishing, and camping in these amazingly scenic Sierra Nevada Lake communities a short drive into the mountains.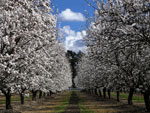 The Blossom Trail, a self-guided motor or bicycle tour through California's heartland was created by the Greater Fresno Area Chamber Blossom Committee to celebrate and feature the beauty of Fresno County's agriculture and a few historical points of interest. Panoramas of orchards full of fruit trees alive with fragrance and bursting with blossoms await you.
Some of California's best Whitewater Rafting is availableon the nearby Kings River. Try a one or two day trip on the mightiest of all of California's famous whitewater rivers. The Kings originates high in the Southern Sierra, flows westerly through magnificent Kings Canyon National Park and forms the dividing line between the Sierra and Sequoia National Forests.www.kingsriver.com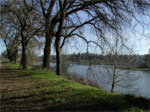 The mission of the San Joaquin River Parkway and Conservation Trust is to preserve and restore San Joaquin River lands having ecological, scenic or historic significance, to educate the public on the need for stewardship, to research issues affecting the river, and to promote educational, recreational and agricultural uses consistent with the protection of the river's resources.www.riverparkway.org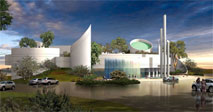 Aquarius Aquarium Institute's mission focuses on the education of our Central Valley school children, interpretive exhibits about California aquatic life past and present and the aquarium propagation of endangered tropical marine life. The facility will feature a two million gallon Oceanarium as its centerpiece exhibit.www.aquariusaquarium.org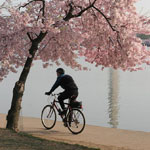 The Fresno-Clovis Rails-to-Trails project combining the Fresno Sugar Pine Trail and Clovis Old Town Trail passes through Old Town Clovis, will connect with trails along the San Joaquin River in northern Fresno. www.railtrails.org The Fresno Cycling Club is a group of cyclists who enjoy bicycling as recreation and sport. The club offers activities that span a spectrum of cycling interests. The FCC sponsors the infamous Climb to Kaiser, Bass Lake Power House Double Century, and others. Club rides are scheduled year round and range from novice level to 150 mile expert rides. www.fresnocycling.com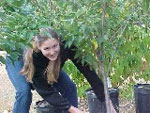 Tree Fresno is improving Neighborhoods throughout Fresno County. With community involvement, TF participates in the revitalization of cities throughout Fresno County by planting trees and educating the public about their proper maintenance and care. Tree Fresno will continue to plant and watch over the trees that will be enjoyed by many generations to come. www.treefresno.org
The local chapter of the Sierra Club, Tehipite, offers expeditions to nearby sites, advocates for local environmental causes, serves as a resource for Fresno Area environmentalists, and maintains a connection with the national organization. tehipite.sierraclub.org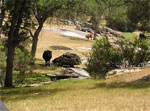 The Sierra Foothill Conservancy offers the local community the opportunity to preserve special places for future generations. SFC makes its properties available to the public on a supervised basis with classes, guided hikes, and special events. SFC permits cattle grazing on all three preserves, the goal being to maintain a healthy range while maximizing the benefits to local wildlife. www.sierrafoothill.org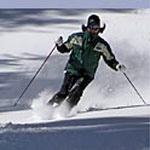 The Fresno Ski Club is made up of a diverse group of individuals that have a thirst for outdoor alpine activity. Members of the FSG go wherever there is an opportunity for fresh tracks and fun in the snow. All skill levels of skiers and snowboarders are found, from the beginner novice to highly skilled experts, and there is plenty of resident expertise. www.fresnoskiclub.com www.sierrasummit.com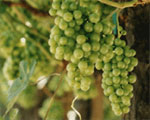 Nearby Madera County is one of Californias oldest wine growing regions. Its climate provides the warmth and cooling cycles needed to properly mature wine grapes. The wines found along the Madera Wine Trail can compete with the top wines the world has to offer.The Madera Wine Trail Tour offers opportunities for sampling the Valley's best. www.ccwinegrowers.org www.maderavintners.com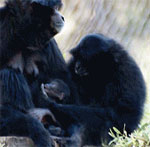 The Fresno Chaffee Zoo continues to be the most popular attraction in the city of Fresno, and one of the most popular in Central California. Features include: rain forest, orangutan and tiger exhibits, a reptile house, and an animal encounter area for kids. www.fresnochaffeezoo.com

The Shinzen Friendship Garden is a surprise to many visitors to Fresno who are astonished to find a Japanese garden in this very dry, hot valley. It was a true leap of imagination to conceive of a Japanese-style garden in Fresno. Thanks to the early visionaries, we enjoy an oasis in our own Woodward Park that improves every year. www.shinzenjapanesegarden.org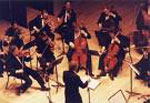 The Fresno Philharmonic is a vital cultural gem in Central California. As the largest professional orchestra between San Francisco and Los Angeles, the Philharmonic's mission is to provide high quality orchestral music and music education programs to audiences and school children throughout the Central Valley. Under the baton of Music Director Theodore Kuchar, the orchestra has become among the best of American regional orchestras. www.fresnophil.org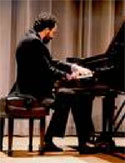 Fresno Grand Opera produces world-class opera and concerts. Now in its ninth year, FGO features internationally acclaimed soloists, conductors and directors, and offers performances a broad spectrum of musical genres. www.fresnograndopera.org
The Philip Lorenz Memorial Keyboard Concerts offer a remarkable array of internationally acclaimed keyboard artists in an intimate setting at incredibly lost cost. Recent participants have included such notables as Andreas Haefliger, Vladimir Feltsman, Emmanuel Ax, Philippe Entremont and Richard Goode, just to name a few. www.keyboardconcerts.com


The Fresno Ballet is the Central Valley's premiere professional dance company, bringing the charm and magic of ballet to the area with talented dancers from all around the globe. The Fresno Ballet features many different shows throughout the year. www.fcoe.net/ptk/bal/main_bal.htm www.fresnodanceonline.com
CSU Fresno's resident modern dance company, the Portable Dance Troupe,offers performances of innovative new repertoire, as part of Fresno States' theater series. www.csufresno.edu/Theatre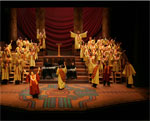 At California State University Fresno's Theatre Arts Program, students work side-by-side with faculty to create exciting productions. The Theatre Arts faculty includes performers, designers, and playwrights with top academic credentials and professional experience. The department is an accredited institutional member of the National Association of Schools of Theatre. Working together, student and faculty have created many award-winning shows. www.csufresno.edu/Theatre/
The Woodward Shakespeare Festival is committed to presenting live theater productions for the cultural education, entertainment and inspiration of our community, and to make a contribution to the arts of California's Central Valley accessible to everyone. The WSF performs free staged productions of plays by William Shakespeare six times a year. www.woodwardshakespeare.org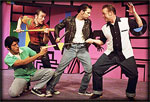 Children's Musical Theaterworks is a non-profit theater company dedicated to the training of young performers in the area of musical theater and the arts. CMT was started as a way to give back to the Valley's youth by providing quality musical theater training in a safe and positive environment. Through the dedicated efforts of a staff of theater educators, Children's Musical Theaterworks is the Valley's premiere theater company for youth. www.cmtworks.com
Roger Rocka's Dinner Theater presents musicals and comedies, and has earned a reputation for superb shows and extraordinary dining. Their theater company is the outstanding Good Company Player. www.gcplayers.com/2ndspace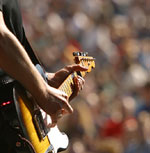 Fresno's new multi-purpose venue, the Save Mart Center, located on the campus of Fresno State, features a wide variety of big name entertainment. Nearby Hanford's historic Fox Theater, and the Chukchansi Gold Casino and Table Mountain Casino also bring top-rated entertainers to the Fresno metropolitan area.
www.savemartcenter.com
www.foxhanford.com
www.tmcasino.com
www.chukchansigold.com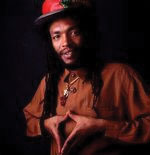 The Fresno Folklore Society is a non-profit organization founded for the purpose of preserving folk arts, especially traditional music, in California's San Joaquin Valley. It has existed in various forms for over thirty-five years. The present incarnation was begun in 1977 by a group of musicians who wanted to find ways to make folk music more available to those in the valley. www.fresnofolklore.org
The mission of JazzFresno is to preserve, promote, present and explore jazz in the Central San Joaquin Valley. JazzFresno was formed specifically to stimulate jazz music appreciation and to stage special jazz music events and festivals in the community for the public. www.jazzfresno.org
Fresno Reggae serves as a focal point for reggae and related musical styles in Fresno and the Central Valley. Looking for an Alternative Music Scene? Fresno's got it. www.fresnoreggae.com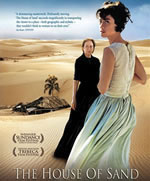 Fresno Filmworks began in mid-2001 with a gathering of people interested in film. FF has established itself as a vital community-oriented institution, based on a desire for a complete film experience that includes dining, conversation, lectures and education, and a commitment to multiculturalism. www.fresnofilmworks.org
Fresno Reel Pride is the sixth oldest and one of the largest gay and lesbian film festivals in the US. Reel Pride is a celebration of gay and lesbian cinema and is a premiere cultural event in central California. The mission of Fresno Reel Pride is to increase the awareness of the gay and lesbian community through the exhibition of films and videos exploring gay and lesbian themes. Reel Pride, produces a major cultural event for the entire Central Valley community designed to enhance community acceptance and understanding while adding to the diversity of a culturally rich city.

Lunafest, a festival of short films created by, for and about women, shows at Fresno State every year, with proceeds benefiting The Breast Cancer Fund and the Fresno State Women's Resource Center. One of the primary co-sponsors, the Women's Resource Center provides services to enhance the learning and working experiences of women in the university community. It provides internships and volunteer opportunities, support and discussion groups on a variety of issues, and peer counseling and referral services to women who are coping with personal transitions. www.lunabar.com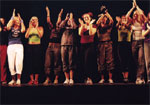 CSU Summer Arts began in 1986 as a dance program housed on the campus of CSU Long Beach. The program eventually settled at CSU Fresno, where it has spent the past eight years. Summer Arts continues to create a multidisciplinary and interactive environment, breaking down barriers and breaking new ground every day. Experience the magic of Summer Arts in Fresno! csusummerarts.org
The Rogue Festival is a non-juried arts festival that celebrates the independent performer and artist. This annual celebration is made up of theatre, music, dance, film, performance art, puppetry, spoken word, storytelling, visual arts and more. The Rogue is fast growing into a festival with a 21st century sensibility that encompasses every aspect of the arts. www.roguefestival.com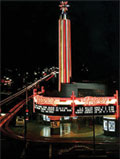 Fresno's Tower Theatre is located in the heart of the historic arts and entertainment mecca of Central California. The dramatic architecture features backlit etched green glass panels and sculptured aluminum fittings throughout its art deco presence. The building is completely restored and is the only 1930's suburban theater extant designed by Los Angeles architect S. Charles Lee (1899-1990). The Tower Theatre functions as a community meeting place for performing arts, lectures, and films. www.tower2000.com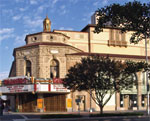 The Saroyan Theatre is home to the Fresno Philharmonic Orchestra and the Fresno Ballet. The theatre has hosted renowned stars such as Mikhail Baryshnikov, Arthur Fiedler, and Isaac Stern. It has also played host to magician David Copperfield and the Broadway shows Les Mis, Cats, The Sound of Music, Evita, Chicago, and Riverdance. The theatre's spectacular lobby is appointed with solid cast brass doors, glistening chandeliers, and hardwood accents. www.fresnoconventioncenter.com
The Pantages (Warnors) Theatre in downtown Fresno is an eclectic blend of Moorish, Spanish and Italian Renaissance Revival elements. A significant feature of the theater is its unique pipe organ. With the exception of the addition of a new marquee, the theater retains its original appearance to high degree. http://historicfresno.org/nrhp/warnor.htm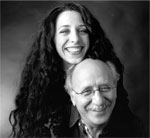 The Fresno Poets' Association was founded around 1980 by the poet Chuck Moulton. Initially it provided an excuse for local writers to gather once or twice a year for a picnic. Since then the FPARreading Series has made the Fresno Art Museum its permanent home. http://fresnopoets.org


KPFA was the first community supported radio station in the USA. KPFA broadcasts in the Fresno area on KFCF 88.1 FM. The programming is original and eclectic, with a well produced mix of news and in depth public affairs. The music ranges from folk to hip hop, Bach to Nusrat Fateh Ali Khan. KFCF airs KPFA programming most of the day, and also serves the Fresno area with local programming
lsb.kpfa.org www.kfcf.org
KFSR is the member-supported, non-commercial public radio station of California State University, Fresno. The station can be heard throughout the Fresno/Clovis metropolitan area at 90.7 FM, broadcasting the finest jazz programming and an eclectic mix of alternative music programming, and now hosting A Prairie Home Companion.
www.kfsr.org
KVPR, Valley Public Radio is the leader in providing classical music, cultural arts, National Public Radio news, and innovative local programming to the listeners of the San Joaquin Valley. Broadcasting at 89.3 FM. www.kvpr.org
KFPT, 790 AM, is Fresno's Air America outlet, and offers an alternative to the status quo of talk radio, adding a progressive perspective to today's important issues. www.790kfpt.com

Radio Bilingüe, a non-profit radio network with Latino control and leadership, is the only national distributor of Spanish-language programming in public radio, broadcasting at 91.5 FM. Radio Bilingüe, red de radioemisoras sin fines de lucro de y para latinos, es la única distribuidora de programación nacional en español de la radio pública de Estados Unidos. www.radiobilingue.org
Fresno's outlet for PBS programming is Channel 18, KVPT. www.kvpt.org


The Fresno Arts Council fosters an arts community whose canvas is the city and county, honoring the contributions of its citizens to the arts. The FAC advocates to governmental institutions on issues of concern to valley artists while supporting their efforts. The FAC also collaborates with businesses and other arts organizations to bring artists and audiences together. www.fresnoartscouncil.org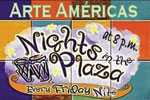 Arte Américas is a celebration of Arts in Mexico, Latin America, the Southwest and California. Its focus is on the ability of art to be both culturally specific and universally understood. When one steps into nuestra casa de la cultura, we want our artists to know one another, our members to learn more about different art forms and culture, and our community to feel that this is their home. Arte Américas offers exhibitions throughout the year and outdoor concerts from May through September. www.arteamericas.org
The Fresno Art Museum collects, preserves, and exhibits to the public tangible objects valuable to art and history. Exhibitions include a wide range of contemporary and modern works by local, national and international artists. There is also an emphasis on Mexican art from pre-Columbian times to the present, and with the planned bequest of significant collections of pre-Columbian ceramics and French post-impressionist graphics, the Museum is working to serve as both an educational facility and a repository for important collections from the Central Valley. www.fresnoartmuseum.org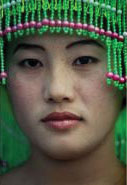 The Fresno Metropolitan Museum is dedicated to developing and inspiring inquisitive minds through interaction and involvement in the arts and sciences. Through an education-centered program of exhibitions and events, the Fresno Metropolitan Museum creates and sustains wide-ranging programs that increase the potential for life-long learning. www.fresnomet.org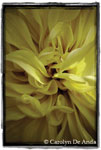 One of many art galleries in Fresno, the Spectrum Gallery serves to advance photography as an art form, and to foster understanding and support for those who create, enjoy and collect photography, and offer an accessible community space for activities and programs to meet the photographic community's needs. The Gallery serves as an important and vital member of the Fresno arts community. www.spectrumphotogallery.org/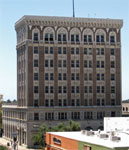 Downtown Fresno is home to many historic buildings. There are twenty-nine sites in the Fresno area listed in the National Registry of Historic Sites. Tours are available. http://historicfresno.org/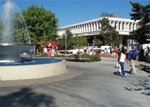 California State University, Fresno, is one of the 23 campuses of the California State University, one of the largest systems of higher education in the world. Fresno State's main campus and its University Farm are located at the northeast edge of Fresno. Its departments include Agricultural Sciences and Technology, Arts and Humanities, Business, Education and Human Development, Engineering, Health and Human Services, Science and Math, and Social Sciences. CSUF offers undergraduate and graduate degrees in many disciplines. www.csufresno.edu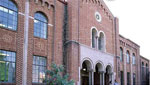 Fresno City College, California's first community college, is a comprehensive learning community offering innovative instructional programs in anticipation of and responsive to the lifelong learning needs of our diverse population. The College is dedicated to working collaboratively with the community to enhance the economic and social development of the region. www.fresnocitycollege.edu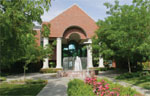 Fresno Pacific University prepares students for faithful service through excellence in higher education, and to improve society through scholarship. Fresno Pacific University is owned by the Pacific District Conference of Mennonite Brethren Churches, and is committed to Mennonite ideals. The university is also dedicated to mutual care and holistic concern for members of society and the call to address peace and justice concerns. www.fresno.edu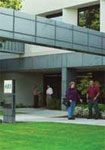 Alliant International University focuses on preparing students for professional careers in the applied social sciences, and is committed to results that make a difference in the lives of individuals, couples, families, schools, organizations, companies, and nations. The institution applies scholarship to solve social problems and has always had an abiding concern for diversity and internationalism. Formed by the combination of the California School of Professional Psychology and United States International University, Alliant is an independent, not-for-profit institution of higher education with a history distinguished by innovation. www.alliant.edu

San Joaquin College of Law was founded by a group of San Joaquin Valley judges and attorneys who believed that capable individuals were being denied a quality legal education because no accredited law school existed in the area. Their goal was to provide the opportunity for San Joaquin Valley residents to become effective legal practitioners. The college is now the center of legal study for both law students and practitioners in the San Joaquin Valley. www.sjcl.edu
Kaplan College is dedicated to providing quality diploma and degree programs that combine classroom learning with hands-on training. fresno.kaplancollege.com

Whether you are celebrating a special occasion or you just feel like splurging on a good meal, there are lots of best bets for great culinary experiences.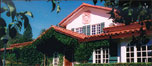 Of particular interest, up the hill on the way to Yosemite, is Erna's Elderberry House, named for the elderberry bushes covering the surrounding grounds. The restaurant, with its European country-estate atmosphere, is adorned with antique French provincial furnishings, magnificent tapestries and original oil paintings. A stately terrace with a view of the Sierra Nevadas adds to the ambiance. www.elderberryhouse.com
Fresno is also blessed with many restaurants representing vast array ethic cuisines which reflect the cultural diversity of the town. You'll find traditional Mexican, Indian, Chinese, Japanese, Thai, Vietnamese, Filipino, Armenian, Middle Eastern, Italian, Basque, and other cuisines to sample from.
http://www.chowbaby.com/cuisines/Ethnic%20Food/fresno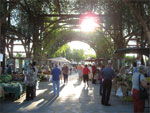 Because of Fresno's position in the center of the agricultural universal, we are privileged to host some of the finest farmer's markets anywhere. The Vineyard Farmer's Market prides itself in the finest quality locally grown fruits and vegetables and is dedicated to providing an alternative grocery experience—year round! www.vineyardfarmersmarket.com
T & D Willey Farms is a California Certified Organic farm that provides the freshest, highest quality organic produce year-round using the latest in biological fertility systems. The farm runs a Community Supported Agriculture project which currently boasts over 600 subscribers. www.tdwilleyfarms.com


The Hmong New Year Celebration is a festive event which is an example of the determination to preserve Hmong cultural heritage, to promote collaboration and understanding among Hmong and other groups, and to build bridges with the world community. For many years Hmong-Americans have celebrated their annual New Year in the United States, and Fresno's remains the largest celebration of its kind. http://www.hmongnewyear.us/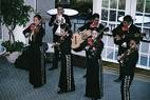 Mexican Independence Day is celebrated in style every September at Downtown Fresno's Fulton Mall. Over 30,000 people enjoy this three day festival which features traditional food, entertainment and exciting musical bands. The Fresno Arts Council sponsors the annual Fresno Blues Festival and the Tower District Marketing Committee presents a yearly Mardi Gras Parade. www.towerdistrict.org www.co.fresno.ca.us/4510/tourism/EventsAlpha.asp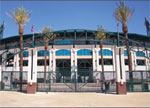 The Fresno State Bulldogs regularly field nationally ranked teams in many sports, most notably football, men's and women's basketball, men's baseball and women's softball. www.gobulldogs.com
Fresno is host to the Grizzlies of the Pacific Coast League, www.fresnogrizzlies.com, the AAA farm team of the San Francisco Giants. Their downtown home is the beautiful recently built and newly renamed Chukchansi Park. Fresno is also home to Fuego of the semi-pro United Soccer League, www.fresnofuego.com.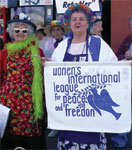 The Women's International League for Peace and Freedom works to achieve through peaceful means world disarmament, full rights for women, racial and economic justice, and an end to all forms of violence. Fresno WILPF is a part of this global network, connected to women working for peace all over the world.
http://www.fresnoalliance.com/wilpf/
Fresno Metro Ministry is a faith-based organization that works to create a more respectful, compassionate and inclusive community that promotes social and economic justice. The organization was founded to create ways to serve the population by solving problems and relating religious institutions to the needs of the population. www.fresnometroministry.org
The Interfaith Alliance is a nonpartisan advocacy organization. Founded in 1994 to challenge the radical religious right, the organizationremains committed to promoting the positive and healing role of religion in public life by encouraging civic participation, facilitating community activism, and challenging religious political extremism. www.interfaithalliance.org

Peace Fresno is an advocacy organization based at the Fresno Center for Nonviolence. It was founded by community members dedicated to peaceful resolution to conflict. Its mission is to seek effective nonviolent responses to terrorism. The Fresno Center for Nonviolence provides resources supporting nonviolent, peaceful solutions to many different issues.
www.peacefresno.org www.centerfornonviolence.org
The Central California Alliance is a non-profit organization dedicated to promoting positive change, equal rights, social and networking opportunities for gay, lesbian, bisexual and transgendered people through programs of community service and philanthropy. www.ccafresno.org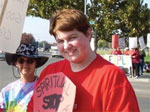 The Fresno chapter of Parents, Families & Friends of Lesbians & Gays (PFLAG) is part of a national non-profit organization with over 200,000 members and supporters and over 500 affiliates in the United States. www.pflag.org
Fresno Barrios Unidos strives to support young people's ability to make life-affirming choices for themselves and their communities. FBU provides healthy alternatives to violence and a nurturing environment in which youth can reach their greatest potential. Community outreach activities have earned the respect and trust of a wide segment of the community, including youth, educators, law enforcement officials and parents. www.fresnobarriounidos.org
The Fresno chapter of The National Action Network is a continuation of a tradition of the great civil and human rights organizations that have preceded it: The Southern Christian Leadership Conference, the Student Nonviolent Coordinating Committee and Operation Push/Rainbow Coalition. NAN works toward the upliftment of all people, particularly the poor, the working class and people of color. www.nationalactionnetwork.net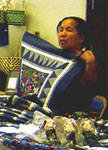 At Stone Soup Fresno, vulnerable youngsters find friends, mentors and knowledge to prep for a strong start in school. Teens who contemplate self-worth are building confidence and stepping into roles of leadership. Families are bridging generations with an appreciation of old traditions and new opportunities. www.stonesoupfresno.org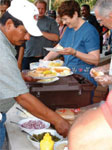 Poverello House is a nondenominational organization that serves the hungry, the homeless, and the destitute of Fresno. Poverello House serves three meals a day, 365 days a year, to anyone in need, offers free medical and dental care, provides showers and laundry services to the homeless, and serves as a day shelter and safe haven for people on the streets. www.poverellohouse.org
St. Benedict Catholic Worker is part of the Catholic Worker Movement begun in 1933. Food and fellowship are provided to visitors and released inmates at in front of Fresno County Jail. www.sbcw.org


Fresno residents have immediate access to an abundance of exceptional medical facilities. University Medical Center is affiliated with the University of California, San Francisco School of Medicine, and operates a Level I Trauma Center. Children's Hospital Central California is the central provider of pediatric specialty care for the Central Valley from Modesto to Bakersfield. www.fresno.ucsf.edu www.fresnoheart.com www.samc.com www.communitymedical.org www.childrenscentralcal.org www.fresnosurgerycenter.com www.kaiserpermanente.org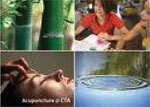 Wellness Connections is a referral source for alternative health care providers in all disciplines—holistic physicians, a diverse array of bodyworkers, chiropractors, acupuncturists, applied kinesiologists, nutritionists and naturopaths. www.wellnessconnections.net